Which Danganronpa Character Are You?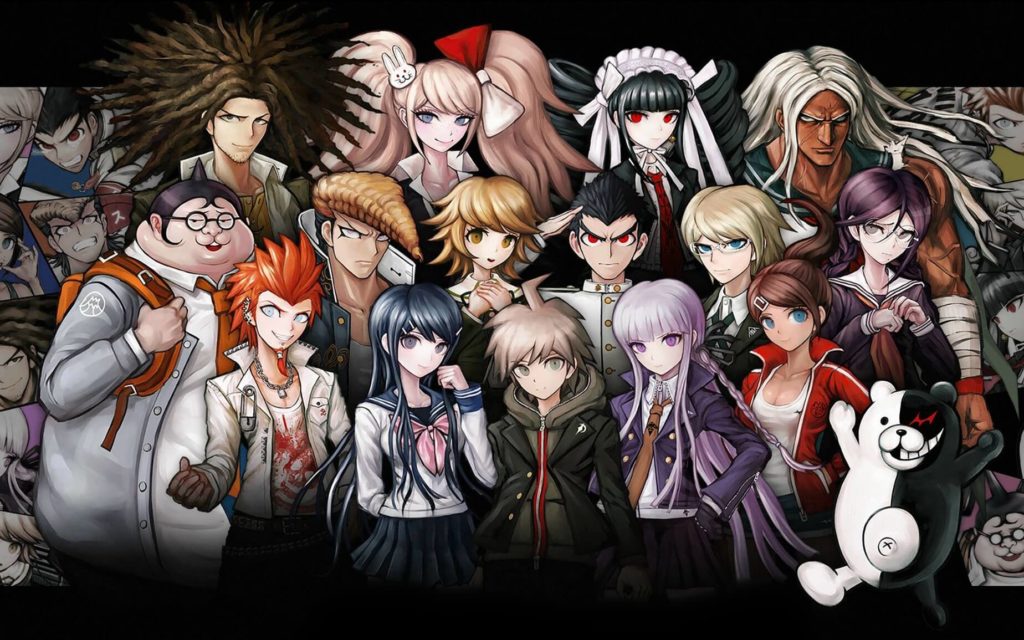 Which Danganronpa Character Are You? Take This Quiz To See!
If you too are a fan of the most exciting game of Danganronpa, you will be delighted to take a quiz to find out what character you resemble! You might have been a die-hard fan of one of the characters from the game. You might feel that you are a great fit in Hope's Peak Academy. We have this interesting Danganronpa character quiz for all those who always wanted to find out what character from the game is similar to their personality. This is a highly accurate quiz that asks you a few questions and returns you with the best answer about which Danganronpa character you are.
Which Danganronpa V3 Character Are You?
The Danganronpa series contains a variety of games with different plots and characters. However, the core of the gameplay remains the same – Monokuma forces other students of Hope's Peak Academy to join the killing game. The players play the role of these students and play a number of mini games to proceed towards their goal. The exciting game has been available in seven versions till date. However, the most popular of all is the V3 – Killing Harmony. This version of Danganronpa introduces 16 students forced into a killing game. This version has the same gaming style as the previous ones but the storyline is much more interesting. Here are the most popular Danganronpa V3 characters that this quiz matches you with. This brief overview of each of them helps you get familiar with these iconic characters and pick your favorite one.
Kaede Akamatsu
A new female protagonist introduced in the V3 of Danganronpa, Kaede Akamatsu was forced to take part in the killing game by Monokuma and his supporters. She appears to be kind and helping in this storyline and possesses leadership qualities.
Toko Fukawa
A girl with a split personality, Toko Fukawa is intelligent and straightforward. She has another personality, Jack, which is opposite of Toko. She switches between the two personalities whenever she sneezes.
Makota Naegi
Believing himself to be more optimistic than others, Makota is the main protagonist in the game. He was given the title of the Ultimate Lucky Student as he wins the lottery.
Kyoko Kirigiri
The heroine of the game, Kyoko has reasoning skills and a cool head. She evolves in the Hunter game along with other members. She later becomes a teacher at the academy. Danganronpa V3 has so many interesting characters you would love. This quiz is therefore fun to play. You are presented with carefully framed questions that give you an accurate answer of your question 'which Danganronpa character you are'. You might have been impressed with the quirks of one or more of these characters. The test gives you a chance to enjoy being your favorite character and even share and compare the results with your friends.
Which Danganronpa Girl Are You?
While playing your favorite game, you might wonder if you feel like the athletic Aoi Asahina, the leader Sayaka Maizono or the fighter Sakura Ogami. You might relate yourself to one or more of these amazing characters with interesting personalities and features. Now you can stop guessing and take this Danganronpa character quiz to find out yourself which of these characters is really your match! This Danganronpa test asks you a few questions before showing you the result that tells you what Danganronpa girl character you are. It is possible that your result matches your favorite character in the game. If you are not a girl or you want to get a male character, the test can do that for you as well. Who knows you are one of those favorite characters!
Which Danganronpa Character Would Date You & Would Kill You?
One of the most common questions Danganronpa players ask is which character is likely to date them. Everybody wonders which character from the game would date them. They even think which character is likely to marry them. This quiz will help you find out whom you will marry. Answer the questions and you are sure to get thrilled with the result! Just like in the plot, there is a chance you fall in love with a Danganronpa character who kills you while you were expecting love. Find out which character is likely to kill you and use the clue to make your gameplay strategy. The Japanese video game series developed in Japan for Playstation has now become famous across the world and inspires and excites millions of fans in different countries. Every player is a fan of one or more characters in the video game and dreams of being one. Our Danganronpa quiz is a great way to find out which character from the game you are more likely to be. The quiz is designed in a way that you get accurate results. The super fun quiz gives the result on the basis of the answers you give to the quiz questions. It offers you a quirky way to identify which character from your favorite game resembles you. If you too are obsessed with this game, you should try the Danganronpa quiz, answer the questions, find out which character you are and have fun sharing the result with your friends!